What are you afraid of? Have you taken time today to combat your fears with the truth of God's Word? With the ever-negative news cycle we're exposed to on a weekly basis, it's no wonder that so many people struggle with frequent fear and anxiety. Regardless of our feelings, regardless of our situations, regardless of the uncontrollable, we serve a God who is all powerful—over our feelings, situations, and even the things in our life that are outside of our control.
Next time you find yourself face to face with fear or anxiety, let these 10 Bible verses remind you of God's sovereignty over all that seeks to cause you to give in. Read these verses. Dwell on them. Pray through them. Speak them out loud and trust that they are true yesterday and today and forever.
1. The Spirit God Gave Us Does Not Make Us Timid
"For the Spirit God gave us does not make us timid, but gives us power, love and self-discipline."
—2 Timothy 1:7
Fear has no place in the life of a Christian. By the name of Jesus Christ who lives in us, we've been given authority over fear. If we're starting to feel anxiety or fear creeping into our minds, we can rebuke this in Jesus' name and find peace in the Spirit of God that gives us His power, love, and self-discipline.
2. Be Strong and Courageous
"Be strong and courageous. Do not be afraid or terrified because of them, for the Lord your God goes with you; he will never leave you nor forsake you."
—Deuteronomy 31:6
While them in this passage refers to the giant inhabitants of the Promised Land prior to God delivering them to the Israelites, the core principles in this verse can be applied to giants (both literal and metaphorical) in our own lives as well. If you are living your life according to the will of God, he promises throughout scripture to never leave you nor forsake you. Ask him what His will is for you and learn to follow it with boldness.
Furthermore, spend time in the Word of God daily. Constantly being in the Word and reading stories such as the one in Deuteronomy 31 above will keep God's truth at the forefront of our minds. That way, when fear strikes, we are ready to combat it with the Word of God.
3. I Will Fear No Evil
"Even though I walk through the darkest valley, I will fear no evil, for you are with me; your rod and your staff, they comfort me.
—Psalm 23:4
David, a shepherd, was more than familiar with dark valleys in the physical world. He relied on God for strength to lead his flock to safety, but when he wrote this, he was referring to the Lord as his shepherd. Have you allowed the Lord to be your shepherd? Psalm 23 in its entirety is a great reminder of how God protects His flock. We may not always understand His ways, but we can rest in the assurance that His ways are always good.
4. Why Waste Time Worrying?
"Who of you by worrying can add a single hour to your life?"
—Luke 12:25
We don't need to watch the news for long before seeing stories of death and tragedy. It's easy to worry or imagine ourselves in such situations, but scripture is clear—worry does not add to our lives. It was Jesus himself who asked the above question during his famous Sermon on the Mount: Why do you worry? Instead of worrying, you should spend your time seeking God. By praying, reading your Bible, and discussing your fears with a community of believers, you will be renewing your mind. Worrying doesn't add even a single hour to our lives, but it does waste the valuable and limited time we've been given.
5. Nothing Will Be Able to Separate Us From God's Love
In his letter to the Romans, Paul declares boldly—that, despite all the trials that he and other believers were going through and would still go through, "we are more than conquerors through him who loved us."
"For I am convinced that neither death nor life, neither angels nor demons, neither the present nor the future, nor any powers, neither height nor depth, nor anything else in all creation, will be able to separate us from the love of God that is in Christ Jesus our Lord."
—Romans 8:38-39
Are you convinced? If you take the name of Jesus Christ by calling yourself a Christian and yet you can't declare the verse above with the same certainty Paul did, ask the Lord to increase your faith and trust in Him. Being convinced of God's ultimate power over any situation, both in our physical reality and within the spiritual realm as Paul writes, is critical to living a life free of fear. If you believe there are situations that can separate you from the love of God, then Satan can use this false view of yours to feed you lies. Don't let this happen. Be firm in your belief in God's power and love.
6. Whom Shall I Fear?
Though he was pursued by Saul and threatened with very real physical death more than most of us can say for ourselves, David held fast to the truth that God truly is in control.
"The Lord is my light and my salvation—whom shall I fear? The Lord is the stronghold of my life—of whom shall I be afraid?"
—Psalm 27:1
As David found, the only fear of any value is fear of the Lord. All who are wise will listen to these words he wrote.
"The fear of the LORD is the beginning of wisdom; all who follow his precepts have good understanding. To him belongs eternal praise."
—Psalm 111:10
7. God is With You
Next time you find yourself starting to let fear into your thoughts, remember that God is with you always. This is His promise to those who live within His will.
"So do not fear, for I am with you; do not be dismayed, for I am your God. I will strengthen you and help you; I will uphold you with my righteous right hand."
—Isaiah 41:10
If some of these verses are starting to sound redundant, it's because this is a key issue that God highlights all throughout scripture. This theme of "Do not fear, for I am with you" is something we can hold onto firmly. It is one of the absolute core messages of the Bible. The only question that remains is whether or not we are going to live our lives believing the truth that God is with us.
8. What About Fear of Death?
We wake up every morning, not knowing whether this day will be our last. Each day brings bad news in the media, but even the possibility of death is no reason to be afraid. Jesus Christ said so Himself!
"Do not be afraid of those who kill the body but cannot kill the soul. Rather, be afraid of the One who can destroy both soul and body in hell."
—Matthew 10:28
Are you ready for Heaven? Do you believe in Jesus and have you repented of your sins? Have you allowed Him into your daily life and asked Him to continually transform you daily into the man or woman He wants you to be? If you can answer yes to these questions, you can rest assured that you will be with Jesus in Heaven when you pass from this life to the next. We don't know what Heaven holds exactly, but if we truly trust God, we can trust that when he says it is paradise, it's paradise. Don't waste your time worrying about dying. Instead, spend your time living for Christ.
9. God is Our Refuge and Strength
We can live fearless, emboldened by the strength of our God—no matter what is going on around us. Once again, this truth is found in God's Word. Over and over God reminds us that we don't need to fear in any circumstance, and still over and over, we humans tend to fear. Let this verse serve as yet another reminder that fear simply has no place in the life of a Christ-follower. Are we going to trust what the Bible says or not?
"God is our refuge and strength, an ever-present help in trouble. Therefore we will not fear, though the earth give way and the mountains fall into the heart of the sea, though its waters roar and foam and the mountains quake with their surging."
—Psalm 46:1-3
10. What if We Go Through Suffering?
Here's what Paul wrote in his second letter to Timothy. May God increase all of our faith so we can be firm in our belief, just as Paul was. Let us entrust our entire lives into the hands of God. He is able to take care of us better than we are.
"That is why I am suffering as I am. Yet this is no cause for shame, because I know whom I have believed, and am convinced that he is able to guard what I have entrusted to him until that day."
—2 Timothy 1:12
Lord, let us trust in You at all times. Let us live each day in full surrender to Your will. Let us keep our eyes on You and not the wind and the waves that can be so prevalent in our daily lives. Let the peace of God, which Paul writes about in Philippians, fill our every moment.
"And the peace of God, which surpasses all understanding, will guard your hearts and your minds in Christ Jesus."
—Philippians 4:7
So, now what?
God's Word is clear. Christians have no reason to fear the evil of this fallen world. None whatsoever. The verses on this page are only a small sampling of what the Bible has to say on the subject of fear. If we were to include everything, this article would quickly become a book. God knows we tend to be fearful, so He packed the Bible full (quite literally) of reminders that fear unequivocally has no place in our lives. Read the stories in scripture where God brought people through harrowing circumstances time and time again. Read the Psalms, where David was tempted to fear for his life, but instead rested in the peace of God. God gave us the Bible for a reason. Read this book. Let God use it to breathe peace and life into you through His Holy Spirit. Ask God to help you overcome your fear. He promises to never leave us or forsake us. Let's trust Him in this.
Would you like to join with us in giving people the opportunity to be transformed by Christ? Partner with Biblica today.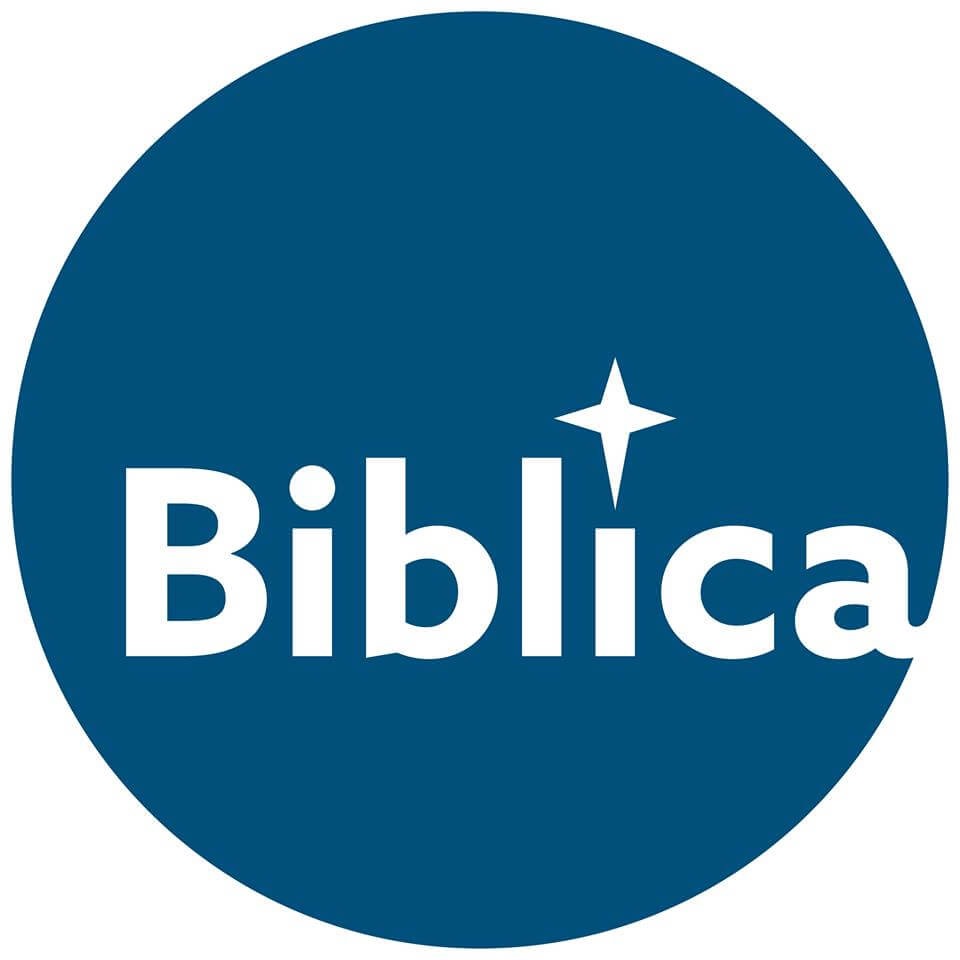 Latest posts by Biblica Staff
(see all)