"For we believe that Jesus died and rose again…" – 1 Thessalonians 4:14, NIV
When we think of Easter, we think of the death, burial, and resurrection of Jesus. And obviously, that's what it's about. Easter is the centerpiece of our faith.
But one of the things that has been gnawing away at me for the last couple of years is that we have almost set aside death and resurrection as just about Easter. In reality, it's a motif, as it were, that needs to be applied in our lives in so many ways. It's actually one of the great pictures of the Christian life.
The story of the Christian life is the story of continual dying and being born to new life. For me, it's summed up by that verse in John where Jesus says, "Unless a kernel of wheat falls to the ground and dies, it remains only a single seed." It's actually the death of the saint and the burial of the saint that produce the new life. Without the painful process of dying, there is nothing new that is born.
It's like the pain of childbirth. It's through the struggle and the pain that a child is delivered. Nothing new is birthed without pain and struggle.
This goes against some of the popular teachings on TV about prosperity. When the Bible talks about dying to self, it doesn't sound like the health and wealth gospel we keep hearing. How many times did Jesus say that we have to deny ourselves, take up our cross, and follow Him? The only people who carried crosses in his day, were people who were about to be put to death by crucifixion.
I think we tend to relegate Christianity to this one-off moment where we come to the cross, our sins are forgiven and we rise to new life. But actually, it's a call to die to ourselves continually.
The problem with maturing as a Christian is that you get an increasingly realistic picture of yourself. The picture just gets worse the more you mature because you're more sensitive to problem areas in your life that need to die: our attitude toward other people, our attitude toward money, our attitude toward our careers… any of the false gods of power and wealth and security that supposedly meet our needs. But the only way of achieving what is valuable and results in ultimate security, is by giving up our own smaller visions of the things the world consistently pushes us toward.
If you're an athlete and you want to improve, it means sacrifice. If you're overweight and you want to get healthy, it means sacrifice. You want to improve in your career? You've got to sacrifice. If you want a degree from college, there are things you sacrifice – you sacrifice money for tuition and time to study.
It's the same in our Christian life: no growth comes without sacrifice. No seed produces fruit without having to die.
I was recently reading a book by Frederick Buechner that talked about Jacob wrestling with God and wanting God's blessing. Buechner calls it "the magnificent defeat." After he wrestled all night in his own strength, Jacob still had not overcome. He was very shrewd and used to being able to twist things to get his own way. But in this situation, he expended everything that he had and it wasn't enough. Jacob had to get to the place where he was wrestling not to grab hold of something, but to hold on for dear life because he needed something. It wasn't a matter of taking. It was a matter of desperately needing.
That's a picture of where we need to be: laying down our own ideas of what greatness and success look like, and giving up thinking that the things the world has can satisfy us. It's realizing that the things that bring true happiness and that can fill our empty hearts – our search for peace, love and joy – only come when we lay down our own ways of achieving those things. We have to embrace the fact that God wants to give us those things His way.
It's like St. Augustine of Hippo once said: "Our hearts are restless until they rest in You." You can only get to that point when you lay down your own ambitions and say to God, "I need… I'm not grabbing… I need…" And that can be a painful process.
Our culture doesn't go along with this. It teaches the opposite: that we can have what we want by doing what we want. Look at the way reality TV has trained an entire generation to believe that you can be rich and famous without really doing anything. It's up to parents to try to help kids realize that in order to reach a goal, it takes effort. It means doing the "hard yards."
We're always looking for shortcuts – even in our Christian life. But there aren't any. Maturing in our faith requires constant sacrifice, a constant laying down of our own selves and agendas.
If you want a good example of what sacrifice looks like for the Christian, start reading the Sermon on the Mount (Matthew 5-7) and doing the things Jesus says we should do. That is not easy! It's the acid test of whether or not I'm prepared to follow Jesus.
It's like climbing a mountain. The higher you go up the mountain, the harder it is to breathe. The further you climb in the Christian life, the more you realize the challenges that are in front of you – that you are constantly being asked to confront.
On this climb we call the Christian life, we'll never be finished. We'll get to one peak and find there's another. We'll get through one battle and then face another. It doesn't stop. And there will continue to be things we need to lay down in order to be who Christ is calling us to be.
What is it that you are being called to lay aside?
Would you like to join with us in giving people the opportunity to be transformed by Christ? Partner with Biblica today.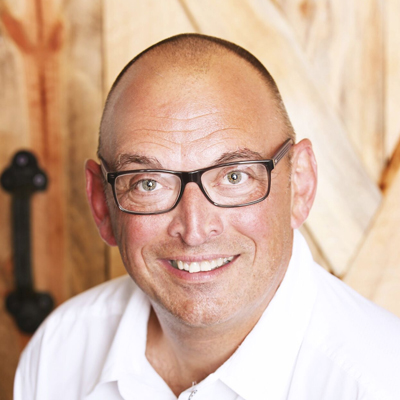 Latest posts by Stephen Cave
(see all)