Accessibility is something we often take for granted. Think about it for a moment. Did you have trouble getting in or out of your home today? Was there a problem getting into your car or taking public transportation? How about work? Was it difficult to reach your desk?
For people with disabilities, life can be an ongoing series of major challenges.
The stairs in your home, the steps leading onto the bus, the gap in the subway platform, the poorly lit stairway, the handwritten signs marking the exit or the restroom… If you're in a wheelchair or have other mobility issues, have vision problems, or are illiterate, these seemingly small things can keep you from living an independent life.
The Bible can also present a challenge. More than likely, your Bible is set in small font, laid out in columns, and printed on thin paper with no illustrations. It might be a translation that requires a relatively high level of literacy. For you, reading the Bible is probably a simple, daily activity. But for millions with disabilities, God's Word can be inaccessible.
I think you'll agree that the Bible plays a central role in discovering and deepening our relationship with God. That's why it needs to be accessible to everyone.
About two and a half years ago, when I learn that there was no Bible available to help people with disabilities and low literacy levels read and engage with God's Word, I knew we had to do something to change that.
That's how the New International Reader's Version (NIrV) Accessible Edition came about. Working with three key partners- Prospects, The Torch Trust and Urban Saints- we set out to design and produce a Bible designed to overcome the many barriers people face when reading the Bible. Some of the features include:
Simpler language. We used the NIrV translation – an eight-year-old's reading level.
Custom font. We've used a font called Mencap, designed by the UK charity that focuses on helping people with learning disabilities.
More white space. We've spaced things out with larger font, line breaks and single columns to make it easier to see and follow the text.
Illustrations. We've commissioned a set of illustrations to aid comprehension.
Easy navigation. We've made it easier to navigate through the text by pulling verse numbers from the text..
Adult look. We've designed this Bible with a cover that, unlike many accessible resources, is attractive and doesn't look childish.
Furthermore, we recognise that there will be people who need additional resources to help them access the Bible. So we recorded an audio version, and later, we will create an e-book version too.
We are currently testing the first sample, but hope to have the entire New Testament printed and available by early in the summer of 2017.
The potential impact of this project is twofold. First, this is a chance for the Church to demonstrate that God's invitation to salvation in Christ is for everyone. If someone can't get into a church building because there is no wheelchair ramp, can't participate in worship as there isn't a sign language interpreter, or can't read the Bible that they are given, it sends the message that they are not welcome if they are disabled.
Projects like the Accessible Bible are about the Church going further than inclusion to show that those with disabilities or poor levels of literacy belong in the Church, that they are valued, that they have gifts to share and need discipling like any other member of the congregation.
It's also about the Church actively reaching out to those with disabilities. The disability community is considered the least evangelised in the world. Yet it is 'the poor, the crippled, the lame, the blind' that Jesus calls us to invite into our homes, to share food with (Luke 14.13).
In a world where being disabled means you are more likely to be poor, have lower levels of education and poorer health outcomes, providing a Bible people can read is a powerful invitation.
We recently launched a sample (Matthew) of the Accessible Bible at the Enabling Church Conference in London. A woman there shared with me that when she opened a copy and realized it was the first step to a Bible her daughter could access, she began to cry.
The second impact of this project is the blessing we will receive from widening Bible access. At Biblica, we believe God uses His Word to give people the opportunity to be transformed by Christ. So if people who were unable to read the Bible are now able to read it, lives will be transformed. Imagine how the God's Kingdom will be advanced!
I have been amazed at the spiritual gifts displayed by those in the disability community. For instance, I attended a seminar recently led by a panel that included a man with Down's Syndrome. The man showed an ability to pray fervently, to love God with all his heart, soul and mind, and to speak profound truths about our faith. Why? Because he'd been properly discipled in his Church, he'd been encouraged in his faith, and made to feel like he belonged.
Imagine what we will miss out on if we don't provide the Bible to all people, for evangelism and discipleship. On the other hand, imagine the growth of God's Kingdom when those with disabilities and low levels of literacy have access to His Word!
The Accessible Bible New Testament is expected to be made available for purchase by summer of 2017. You can currently purchase the standalone Matthew's Gospel portion of the Accessible Bible through Biblica Europe.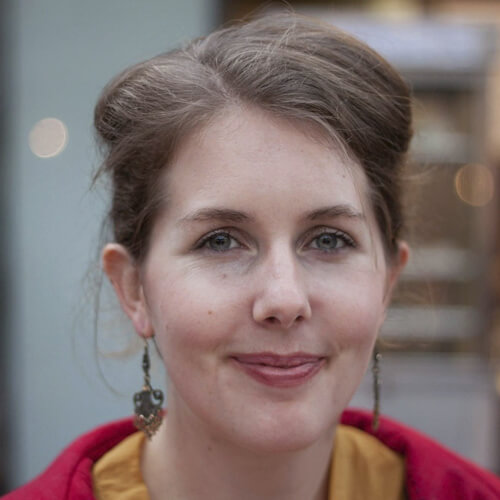 Latest posts by Becky Miles
(see all)