When Biblica was founded as the New York Bible Society in 1809, it had a very specific focus: getting God's Word into the hands of the people of New York City. This soon included providing Bibles to those immigrating to the United States through Ellis Island.
But there has also always been a wider focus – the desire to get God's Word to everyone throughout the world in their heart language. That became more of a reality with the publishing of the New International Version of the Bible in 1978.
The result was a truly International Bible Society with offices and a presence in multiple regions and countries around the world.
Today, our vision is for people to have access to the Bible in a language and in a format that they can engage with best. We are directing all of our energies toward that goal.
With that in mind, the question becomes: how do we impact the most people? We're not a large organization. We don't have the resources to minister globally. How do we increase and expand our reach?
The answer: partnerships.
We have to partner with organizations who have staff on the ground in every part of the world – organizations reaching large groups of people. That's how we achieve major impact.
Compassion International, World Vision, One Hope, Samaritan's Purse… These are the kinds of ministries with whom we have formed strategic partnerships. They work with huge numbers of people all over the globe. By coming alongside of them and providing them with Bible resources, we equip their ministry and multiply our impact. It's a win-win situation.
One of the keys to making this work is asking our partners what they need. Instead of just showing up with a resource and saying, "Take it or leave it," we ask, "What kind of Bibles and Scripture resources would help you reach the people you're trying to reach"?
We don't decide what the world needs. We let our partners – those who have people in all these regions and are seeing the needs firsthand – tell us what will work. And then we develop that for them.
For example, when it comes to deciding which translations are a priority, we don't just go to a list and keep working our way down. We ask our partners. This is important because global situations change.
In Ukraine, for instance, until just a few years ago, most people were happy using the modern Russian translation of the Bible. But then political tension arose between Russia and Ukraine. Being Ukrainian suddenly became more important. A generation in Ukraine is now saying, "We want a Ukrainian identity – and that includes having our own Bible."
When we looked at this, we saw that the Bibles in Ukraine are actually very old and not translated the way they need to be. So we are now exploring the launch of a Ukrainian Bible translation project. Not because we decided it was next on the list, but because our ministry partners made us aware of this need.
If the idea to do a translation starts with us, the danger is that we can expend all the time, personnel and funding to complete that project, and then have it published and sitting on a shelf in some warehouse because it wasn't really needed. We have to start the conversation with our partners.
That same goes for other resources. Reach4Life is a great example. It began as a response to the HIV/AIDS crisis in sub-Saharan Africa. Now ministries working with youth in other parts of the world are asking for something like it. HIV/AIDS isn't as much of an issue in their regions, but there are other issues. So our partners are asking, "Can you rework this resource to serve our specific region and target group?"
Partners multiply our impact. Without partners, we would be sitting here with great Bibles and resources, but no way to get them to people.
With YouVersion, for instance, our translations are being accessed around the world by millions – even billions. There's no way we could do that by ourselves.
Partnership is more than just an effective strategy though. It's a biblical imperative. We're supposed to be in this together. That's the way God has designed His Church. And when we're in it together, focused on mission, the things that sometimes frustrate and divide us fall away.
We see this throughout the Bible. In Psalm 133, it says, "How good and pleasant it is for God's people to live together in unity." And then in the prayer of Jesus in John 17, He talks about our unity being a witness to the world.
Partnership is both a biblical imperative and a practical reality. The more the world sees us working together, and the more the Christian community sees us working together, the more impact we will have. We need to repent of any sense of competition.
God has given us a commission to reach the world. And we can only accomplish that goal by working together.
Would you like to join with us in giving people the opportunity to be transformed by Christ? Partner with Biblica today.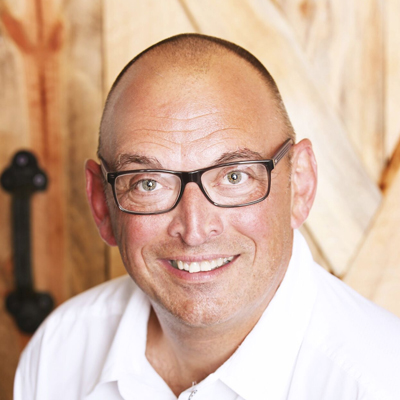 Latest posts by Stephen Cave
(see all)