With the National Day of Prayer coming up, we're all looking forward to spending some concentrated time interceding for our country. But there's something we need to do before we participate in that event: spend time in God's Word.
As human beings, it's normal for us to ask God for things we need, things that are heavy on our hearts. That's great. In fact, on the National Day of Prayer, we'll be praying for things that are on our hearts: our nation, our leaders, our military, our economy, the social and moral challenges facing us… Those will all be elements of our prayers.
What we sometimes forget, however, is that God always acts in accordance with His Word. So when we pray for God's will to be done, as Jesus taught us, what we need to be doing is looking at Scripture to see where He expresses what His will really is.
For instance, we know from the Bible that we should pray for kings and those in power. God's Word says so. That's His will. We should pray for the moral redemption of our nation because, in the Old Testament, that's what the prophets called the people of Israel to pray for. We can pray for God to bless the presence of our nation in world affairs – that we would stand on the side of righteousness and act righteously as a nation.
There are also some great prayers in the Bible that can serve as examples for us. And there are instances where leaders called their nation to prayer. Such as Josiah. He called Israel to repentance. Then you have Paul instructing us to pray for those in authority – even those that might be seen as persecuting us.
Lining up our prayers with God's Word is so powerful!
As we enter into this focus on prayer on the National Day of Prayer, we need to realize that this is about more than just asking God for things. It's about praying God's will. And His will is best known through His Word.
Many of this nation's forefathers prayed and called the country to prayer at crucial junctures in our history. You'll remember the famous painting of General Washington in the woods at Valley Forge, dismounted from his horse, on his knees praying for divine intervention in the affairs of our nation. The precedent is tremendous. It has inspired many of our leaders in the years since our nation's founding.
That humble, prayerful attitude comes from the proper orientation of our hearts. And that comes through the study of Scripture.
I would urge everyone to spend some time in God's Word before the National Day of Prayer. We need to align our hearts with God's will and look at the ways He calls us to pray for our nation, for our leadership, and for our role in the world. We need to study those passages, get our hearts right with God, get aligned with His will, and then engage in praying for America.
If we pray without the foundation of God's Word, we run the risk of allowing ourselves to be influenced by current events, partisan voices and movements, and the popular trends of our day.
Let's remember that the National Day of Prayer isn't a political act. Participating in this great annual event is a spiritual act – one that will have an eternal impact.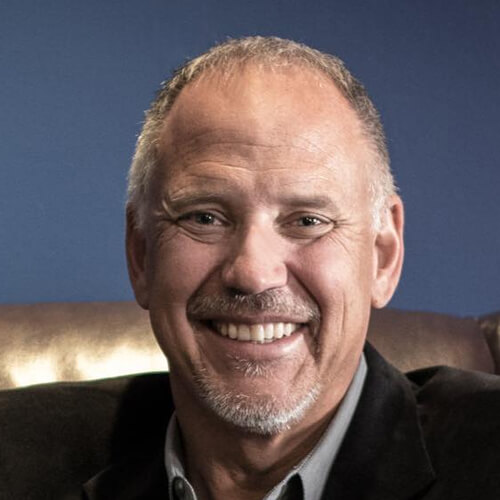 Latest posts by Dr. Carl A. Moeller
(see all)