"Ask and it will be given to you; seek and you will find; knock and the door will be opened to you." —Matthew 7:7
 It was two years ago that the Lord first stirred my heart to love people who experience homelessness. It was summer and I was volunteering at Eagle Fern Camp as a participant in their Training Christian Leaders program. This entailed three weeks dedicated to service: cleaning toilets and shower houses, doing dishes, serving meals, and doing various work projects around the camp to make it run smoothly, all while I learned how to live in community with eleven other high school students. Before we went home for the weekend, we met in small groups to pray for one another. God put the issue of homelessness on our hearts and my group prayed that He would use us to give hope to people who face this reality.
That same afternoon, my friend Jenna and I were on our way home, but we took the wrong exit and got quickly lost. We saw a man standing by the exit, holding a sign asking for help. Just as we pulled up next to him, the traffic light turned red. Seeing God's fingerprints on the moment, I reached into the back seat for a Biblica Bible and fumbled around my purse for a few dollars. I felt at that moment God was answering my prayer.
Rolling down the window, I said, "I know this isn't much, but I hope it brightens your day." He told us his name was Aaron. Jenna boldly asked if we could pray for him. He said yes, and we all held hands and prayed. Right as Jenna said "Amen," the light turned green.
We were so encouraged by the encounter, we drove to the store to pick up items to put together the first of our care packages (which included hygiene items, granola bars, and water bottles). A few weeks later, we were camp counselors, and with the help of our cabin, we put the packages together, placing in each bag an encouraging handwritten letter and a Biblica Bible. Jenna kept the packages in her car to distribute whenever she felt called to brighten the day for someone in need.
I had prayed all summer that a mentor would come along to guide me and help me grow in my faith. Then I received a message from Linda, a member of my church, asking if I would like to get coffee. This was the beginning of our friendship, and another faithfully answered prayer. As I got to know her better, Linda asked me what burden the Lord had placed on my heart. She told me that often the Lord will place a burden on the heart, whether a problem in the world or a need to be met, for the purpose of ministering to that need. It is often here where a person finds their calling.
Around that time, the two of us had been reading Interrupted by Jen Hatmaker.
Interrupted tells the true story of a woman's comfortable life in ministry being interrupted by the Holy Spirit, who convicts her to do something to address poverty and homelessness. In the way she feeds the soul by sharing the gospel, she felt called to go beyond that: to feed the hungry by sharing food, taking literally the command of Jesus to feed His sheep. I felt like God was speaking to me. I sent Linda a text with this revelation: my burden is homelessness.
Over spring break, I was invited by my close friend Griffin to join his youth group for a mission trip to Seattle to serve the local homeless population, but I was unable to attend at the time. I continued distributing care packages with my friends, but I felt the call to do even more.
I caught up with Griffin at camp that summer and he told me about his mission trip with Serve Seattle, an urban missions institute operated by Seattle's Union Gospel Mission for young adults ages 18-25. Later as I watched the promotional video, I felt moved by the Holy Spirit to press in and seriously look into the program.
When I first told my parents about Serve Seattle's year-long program, they were hesitant as they wanted me to go to college right after high school. So I prayed every day to God that if this was something he really wanted me to do, that my parents would support it, too.
A week later, I gave out the last of the care packages I had put together over the summer. I drove on and wept joyful tears and smiled like crazy. I felt the Holy Spirit tell me, "This is it. This is what you are called to do." I called my best friends and my parents to share with them my revelation. God at that moment said "Yes," and eventually, so did my parents—on the condition that I still apply for colleges and scholarships.
My family and I made a few visits to the Serve Seattle house. Each visit, I felt a strong sense of belonging. I applied as soon as I could and obsessively checked my email to see if I had been accepted. Then, one day, I got a phone call with the news of my acceptance. I remember crying tears of joy in the middle of a grocery store. (Apparently, I do this quite often.) I began fundraising immediately to cover the costs of the program and each day I grew more and more excited.
I'm currently in my third month with Serve Seattle, and I know now that I am exactly where I am supposed to be.
God is on the move in Seattle. In this sweet season of my life, I'm growing through the challenges, but I've also been slowing down to listen for God's voice in the midst of all the chaos and noise. He is so good, and He has been showing up in many different ways. I keep asking God to lend me His eyes so I can see others as He does; so I can love like Him.
"For I was hungry and you gave me something to eat, I was thirsty and you gave me something to drink, I was a stranger and you invited me in, I needed clothes and you clothed me, I was sick and you looked after me, I was in prison and you came to visit me.'

"Then the righteous will answer him, 'Lord, when did we see you hungry and feed you, or thirsty and give you something to drink? When did we see you a stranger and invite you in, or needing clothes and clothe you? When did we see you sick or in prison and go to visit you?'

"The King will reply, 'Truly I tell you, whatever you did for one of the least of these brothers and sisters of mine, you did for me.'"
Thank you for reading my story! If you want to learn more about what I'm up to in Seattle, see my blog at beccamcinally.tumblr.com. If you want to learn more about Serve Seattle, check out serveseattle.org! Applications for Spring 2017 and Fall 2017 are now open!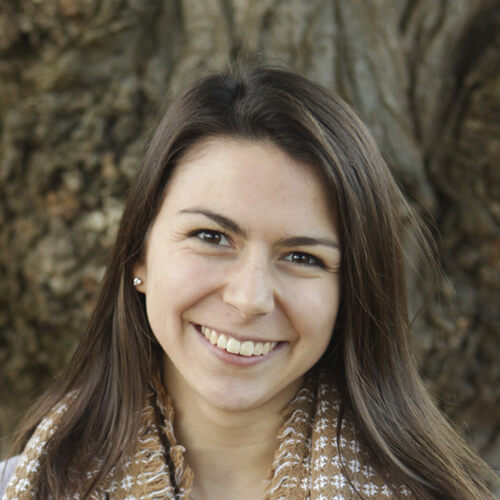 Latest posts by Becca McInally
(see all)