Editor's note: We asked Enrique Baldeon, Biblica's Regional Director for Latin America, to tell us a little about himself and about his role in sharing God's Word in that area.
I am Enrique Baldeon and I was born and raised in Quito, Ecuador, South America. I currently live in Miami, Florida with my wonderful wife, Elena and my three amazing children: Rebeca (28), Nathaly (24) and Esteban (10).
While I was in the Ecuadorian Army, I was gifted a New Testament that completely changed my life. That day as I read about Christ's promises and what he had done for me, I surrendered my life completely to him. Back then my prayer was to be able to share a New Testament with all my friends and family so that they can also meet my Savior. That prayer became my purpose and my ministry. I have been honored and privileged to facilitate the distribution of the Bible in the American Continent.
I have been working for almost 28 years in the distribution of the Word of God (Scriptures). I started my ministry in 1990 with the United Bible Society in Ecuador as the Director of Marketing and Distribution. From 1999 until this day, I have been with Biblica (formerly known as International Bible Society).
I arrived at Biblica for the release of the NIV text in Spanish. In 2000, I took on the challenge of leading the direction of the Ecuadorian IBS office based in Quito, Ecuador.
For eight years, I worked strenuously opening new markets in South America and Brazil. Then, in 2008, Biblica asked me to work from Miami as Biblica's Regional Director for Latin America. I have had the privilege of facilitating the distribution of the NIV in the whole American continent as well as launching the Bilingual New Testament in Quichua and Spanish in 2016 for Quichua speakers in Ecuador.
The most exciting ministry in Latin America has been to see how God has manifested himself tremendously through His Word in the whole continent. It continues to bring me joy to see how thousands and thousands of young people come back to reading the Bible through Biblica's project Community Bible's Experience.
Throughout all these years my passion is to continue serving the Lord through the distribution of His Word, being part of the change and transformation of lives through Jesus Christ.
You can be part of what God is doing through Biblica. A gift of $25 will provide five Bibles for people who need to hear the saving message of God's Word. Partner with us today to see lives transformed.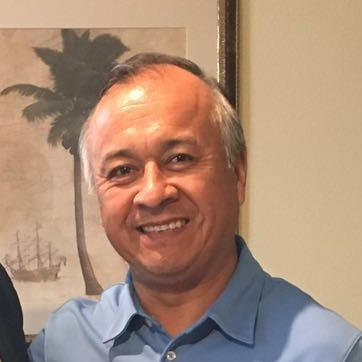 Latest posts by Enrique Baldeón
(see all)