In Christ alone my hope is found;
He is my light, my strength, my song
This cornerstone, this solid ground,
Firm through the fiercest drought and storm
Chances are, you've sung those lyrics. You might even recognize them as part of one of the most popular Christian worship songs of all time: "In Christ Alone." What you may or may not know is that the song was co-written by Keith Getty and is just one of more than 75 modern-day hymns he has composed.
Biblica is honored to be partnering with Keith Getty and Getty Music this December as a sponsor of "Sing! An Irish Christmas." Now in its seventh year, "Sing!" includes Keith's wife, Kristyn, along with an extensive cast of professional musicians and dancers.
We had the opportunity to talk to Keith as he was preparing to launch their 15-city tour. (Go to Biblica.com/getty for "Sing!" dates, locations, and tickets)
How are the preparations coming?
At the minute, life is going at such a pace…! I'm so excited about the Christmas tour and partnering with Biblica!
Can you give us a little background on "Sing!" and how it came about?
The Christmas show began in 2010. We were doing an event – a 40-minute segment in something organized by the Billy Graham Association. That set became an evening service which became a concert which became a concert series.
Along the way, we've had a few remarkable opportunities. The show's been a radio special a number of times on national radio. We were invited into Carnegie Hall's Christmas season. The recording of the show in 2014 became a PBS special in 2015. That put us on national television. According to them, it reaches 40 million households. That really opened up vast new doors for us to be sharing our faith in the Christmas season.
It's been a really wonderful journey.
Has the program remained basically the same?
No. Two or three years ago, we did a project with Alison Krauss and Ricky Scaggs, where we combined bluegrass and Irish music. Last year we did a project called Facing a Task Unfinished and there were a lot of global influences in the show.
And this year…?
This year it's all about the 500th anniversary of the Reformation.
Lots of people have opinions of Martin Luther – good, bad, and other. Everyone from secular liberals to neo-conservatives claim Luther as their hero. From Lutherans to Presbyterians, they claim he was their forefather.
Almost nobody is talking about the fact that he was actually a church musician. He was a musical monk. Luther believed reformation happened through the preaching and singing of the Word. He believed that in the church service, the preacher or teacher explains the Bible, and then the people carry it out of the church by singing it.
To Luther, it would have been anathema for someone to preach for 40 minutes and then sing a silly song four times at the end to wake us up from the boredom of cerebral Bible teaching. That wasn't how he thought. Hymns had to rip our hearts out with their passion, but they also taught us our faith.
That was his vision and that's what got us writing hymns in the year 2000. It's an expected irony that our first hymn was "In Christ Alone," which was the rallying cry of the Reformation.
This year, we started what's called the "Sing!" initiative – with a book called "Sing!" and the "Sing!" conference. What it's all about is getting congregations and people to concentrate on why we sing. For individuals to be thinking about why we sing. For families to be singing together. For churches to consider how their congregations are singing.
"Sing! An Irish Christmas" is a revamp of our Christmas show. We want it to be more about everybody getting together to sing carols. A lot of the elements are the same, but we've reshaped it and re-emphasized it so that at its heart, the show is about God's people getting together and singing the great carols of the faith at the top of their lungs.
The first half of the show is celebrating carols with high energy dance and instrumental music and performance music. It's very entertaining and very funny. Toward the end of the first half, we begin to get the audience to sing. And it grows from there.
Why is singing so important?
When Martin Luther said it's important for us to sing, everyone thought it was a nice idea. His predecessor was Jan Hus. Hus was executed for three heretical and treasonous offenses – one of which was daring to encourage people and churches to have congregational singing. This was considered an offense against the Church and against the government because of its potential to overthrow, because of its power. When Luther did it, he was putting his life on the line. That's how important he believed it was. The re-formation he was after was the re-forming of a service to help people understand the beauty of Christ's gospel.
It's interesting to look at the history of carols. Carols are the ultimate rebel song. During that whole period when hymns were not being sung, carols were one of the few ways people sang the Christmas story. When the church service was only in Latin, carols were sung in English in Great Britain. Think about that. For one season of the year, we got to sing the stories.
Take the Puritans and their over-reaching of artistic expression, where they tried to ban artistic expression, dance, and instruments. Christmas became the season when people would break out in the villages with dancing and instrumental music and singing. Because they couldn't help it.
By taking carols onto PBS television, into secular concert halls, on the radio with the BBC, we're making a huge statement. We're saying this is so important we can't keep it in. It's a testimony of singing to the beauty of Christ in this season.
Why partner with Biblica?
It's the year of the Bible. There are so many things happening with the Bible this year. Biblica is the logical partner. We began working with Biblica 10 years ago.
It's hugely exciting to work with and collaborate with Biblica. The whole ["Sing!" concert] is about teaching and singing the Word. So we want people at every level to listen to the story and sing the story. From individuals to children and families to adults and congregations to strangers… We want them to read the story and to sing the story. We think lives are changed by those two things.
The primary appeal of the whole tour is to try to get Bibles into the hands of children – 1,000,001 Bibles. Secondly, it's to encourage people to sing the Bible.
In the past, we've partnered with humanitarian organizations. That's always appropriate. But this partnership with Biblica is the perfect opportunity.
What do you hope people will take away from "Sing!"?
We're reminding people of why we sing. The impact of singing. How does it affect us as individuals? How does it affect spiritual formation? How does it affect our marriages, our children, our families…? How does it affect our churches and communities?
As we read the New Testament, Old Testament and church fathers, we realize that faith is learned in such significant part by what we sing. Everyone I know, who was brought up in a Christian home, learned more Bible verses by what they sang.
For families, that's hugely important. I remember meeting with John MacArthur. I asked him if he had any ideas on raising children. He said, "It begins with the songs you sing in your home." You fill your home with songs of the Lord. You fill your car with songs of the Lord. Your kitchen, your living room… Wherever life happens, we fill it with songs of the Lord.
The need for us in our generation is to be deep. We need to build deep believers. To do that, we have to be singing deeply.
Biblica is partnering with Keith and Kristyn Getty to get God's Word to 1,000,001 million children this Christmas. That's a huge goal. But with God, all things are possible.
Partner with us today to provide Bibles for boys and girls in places like India, South Africa, and the Philippines. Go to Biblica.com/getty to make your gift. And please continue to pray for God to transform the lives of the children who will soon be receiving Scriptures.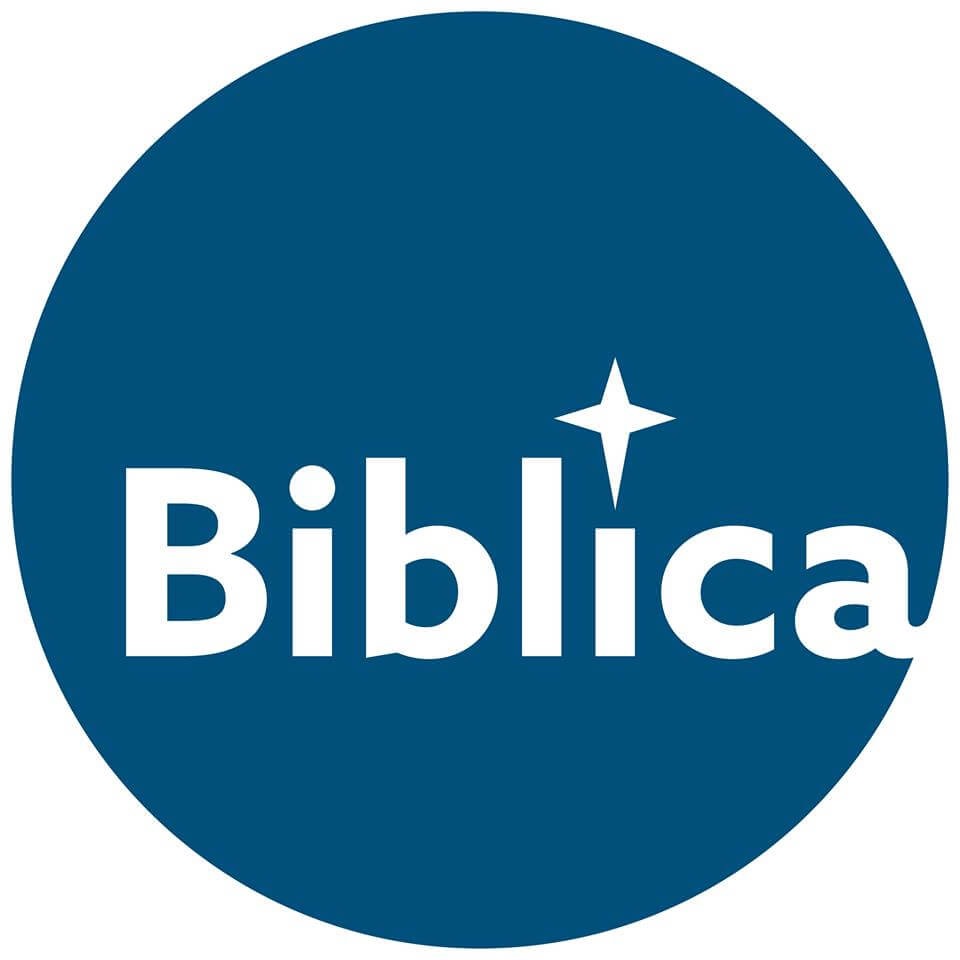 Latest posts by Biblica Staff
(see all)