When life is filled with troubles and stress, we crave chocolate, don't we? Chocolate is our go-to comforter. When we're feeling lonely, we crave Chocolate Kisses. When finances are stressful, we can find ourselves reaching for a 100 Grand Bar. And when we feel the need to be rescued, what's not to love about 3 Musketeers?
My troubles have sent me to more truffles than I care to admit.
And maybe there's a reason. When we're stressed, our bodies produce more cortisol and adrenaline, which take sugar out of our livers and rushes it into our bloodstreams in case we need a sudden burst of energy (to escape a saber-toothed tiger or something). Unfortunately, as soon as the immediate crises is over, our bodies feel the urge to replace that missing sugar.
Also, chocolate makes us feel better. When we eat chocolate, it stimulates the "pleasure" center of the brain—the same area stimulated by the use of cocaine and other drugs. (No wonder chocolate is so addictive!)
But as much as I crave sweets, I'm not crazy about some of the after-effects. A friend of mine bought me a wooden wall hanging that tells it like it is: "I Love Chocolate, but It Makes My Clothes Shrink."
Plus, chocolate just plain doesn't work—at least not for very long. It tastes and feels good, but when the sugar rush fades away, the stressful circumstances that drove me to the pantry are still there. Nothing has really changed (other than maybe the numbers on my scale).
For lasting relief, the Bible assures us there's something that's sweeter and more satisfying than any sugary confections we crave.
King David used these words to describe the impact of the Word of God on his troubled spirit: "How sweet are your words to my taste, sweeter than honey to my mouth!" (Psalm 119:103 NIV).
In fact, he wrote often about the nature and benefits of God's Word. In Psalm 19:7-10, for example, we are reminded that God's laws, statutes, and commands are not only perfect, they also…
…refresh the soul
…are trustworthy
…make the simple wise
…give joy to the heart
…are radiant
…give light to the eyes
…are pure
…will endure forever
…are firm and righteous
…are more precious than gold and sweeter than honeycomb
Sometimes life isn't satisfying. And while chocolate promises temporary satisfaction, it doesn't deliver in the long run.
But we are not without hope. The next time you feel stressed or troubled, pull out your Bible. Ask God to open your heart to what the Holy Spirit is longing to say to you through the precious words on each page. Savor what you read.
Finally, rest assured that, if you've got a stress-induced sweet tooth, you've come to the right place: God's words are sweeter than honey. Read and be satisfied.
Would you like to join with us in giving people the opportunity to be transformed by Christ? Partner with Biblica today.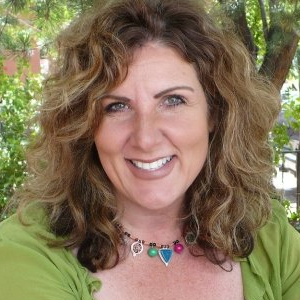 Latest posts by Karen Scalf Bouchard
(see all)