How does God recruit people to translate the Bible? In Ebenezer ("Eben") Boafo's case, it was through a very clear and persistent series of events that involved… Walmart.
Eben was happily teaching high school in Ghana when he began to sense God's call to ministry.
"I resigned from that position," he explains, "and went to Bible school." Though he didn't know what he would do after Bible school, he followed what he believed was God's leading. A course in Bible translation just happened to be launched the year he started.
"I thought it was introduced purposely for me!" Eben says with a grin.
When he moved on to graduate school, he was similarly the first student in the Bible translation program.
"All along, I could see God's hand working."
And God continued to work, leading Eben to serve with a translation group in Ghana. When he traveled with the group to the United States for a conference, he found God working there too.
"We decided to go to Walmart to see what was there," Eben recalls. "Walmart was a new experience for us. We were so excited! It was a city of food!
"When we got to the apples, we saw they were bigger. We were surprised and exclaiming and talking a lot and laughing and speaking our language. While we were talking and speaking Twi, a lady passed behind us and then she came back and asked, 'Where are you from?' We said we were from Ghana. She introduced herself as a Bible translator!"
Eben and his friend accepted the woman's invitation to go to her home and meet her husband. Her husband was excited by their arrival and offered Eben admission to their school, to study missiology with an emphasis on Bible translation.
"It was an opportunity for me to go to seminary and do a PhD in missiology. And it was in that very seminary that I received the call to be a Bible translator with Biblica."
Eben has now been with Biblica for about 15 years. During that thing he has discovered several important truths about translation work. For one thing, he now sees false religions, other worldviews, and foreign cultures as tools rather than obstacles to the translation process.
"They are the platforms for us to do Bible translation. We use their language and we use their culture to express the Gospel. Those are blessings for us, not any hindrance."
Instead of a threat or something to be overcome, Eben says viewpoints other than Christianity can be useful in communicating God's Word.
Something else he's learned is the need to know the audience.
"We translate for the people on the street," Eben explains, "the people on the ground."
These are the majority of the people in Africa, he explains. "People who have had less education, people of varied religions. We want to meet them with the Gospel. The Gospel is for everyone.
"We use the language of the people in the area, the language on the streets… We don't use church language. We don't use denominational language. We don't use what we call 'spiritual' language. We use the same language they use on the streets – so people can understand the Gospel in its clarity.
"And people say, 'Oh, that's what that means!' They love our Bibles!"
Eben sees a few reasons why Bible translation continues to be a critical concern – even in our modern, high-tech age.
First, as strange as it sounds, there are still languages without God's Word.
Second, many of the Bibles that are available in Africa are old and use archaic language that most people don't understand. This keeps people from accessing God's Word.
Another reason is because language changes along with passing of time and generations. This creates a gap. Translating God's Word into contemporary languages bridges that gap.
"What I enjoy most," says Eben, "is seeing our Bibles being used." The reason he and the translation team at Biblica invest the time and effort to translate God's Word is so that people can read and understand it.
For Eben, the greatest reward of Bible translation comes when people read a Biblica Bible and then return excited that they can now finally understand what Scripture says. "It's such a joy to us!"
Watch Eben's full interview below:
You can share in that joy by partnering with us to provide accurate, contemporary translations of God's Word for people around the world.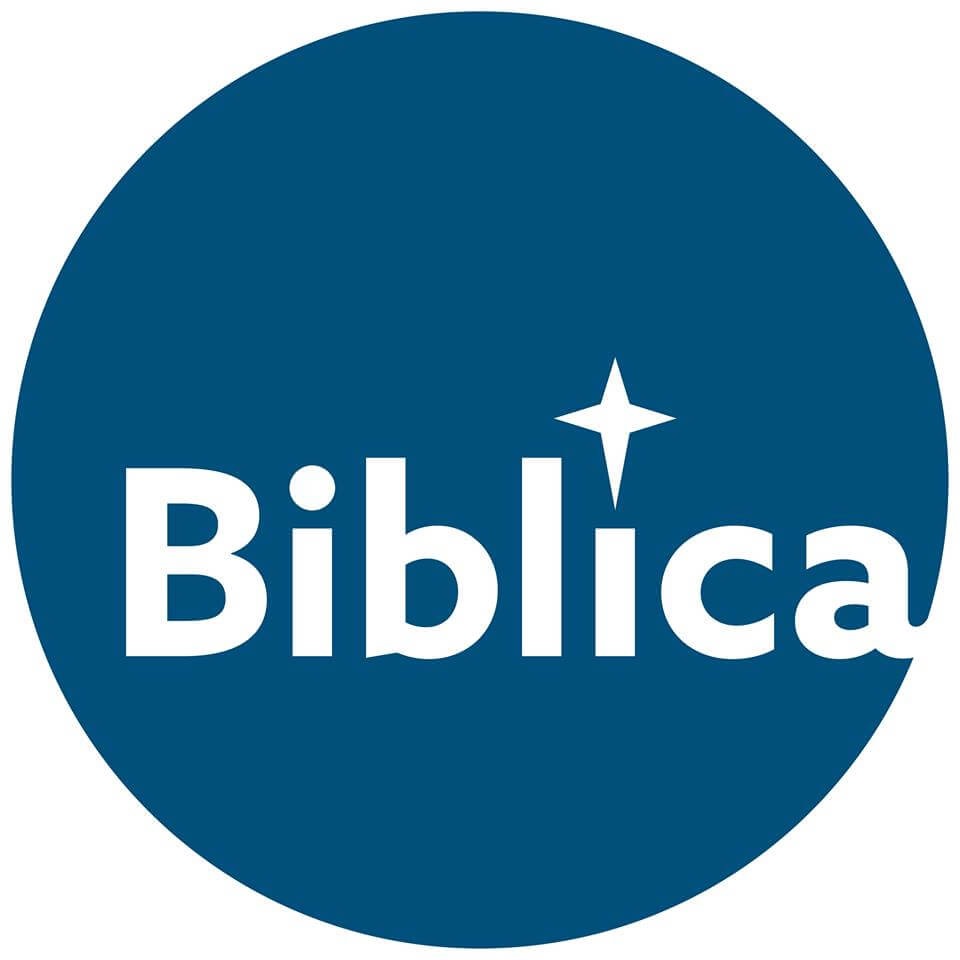 Latest posts by Biblica Staff
(see all)