ARTISTS
Throughout modern history, art has played an important role in the understanding of Scripture. Artists have been inspired, motivated, in some cases obsessed with, communicating God's Word in visual forms.
Prior to Gutenberg's first printed Bible in 1456, word-of-mouth was the principle means of conveying Scripture to the largely illiterate population of the world. Even after the invention of the printing press, the Bible continued to be largely unavailable, except to members of the upper classes and clergy. Art helped make the message of God's Word accessible to the masses.
As Dr. Phil Collins of Taylor University notes in his article, "Scripture Engagement Through Visual Art," using visual images to share and express the Bible is a powerful act in and of itself. Not only do the illiterate benefit, but all people can be moved through artistic renderings.
"Bible images are not just for those who cannot read," he explains. "Images connect with our emotions and can convey deep truths. Images can be powerful triggers to help us remember the stories and truths of the Bible."
Among the many examples of those who have engaged in this powerful medium (biblical art) are Gustave Doré, Henry Ossasa Tanner, and Annie Vallotton.
Born in 1832, Doré was a self-taught French artist who began earning an income from his work at the age of 15. He created hundreds of illustrations, wood engravings, prints, and sculptures during his prolific career. These included illustrations for the works of Lord Byron, Cervantes' "Don Quixote," and Edgar Allen Poe's "The Raven."
In 1866, he was asked to illustrate the Bible. The engravings he produced were widely heralded as an improvement on past attempts to portray biblical subjects.
"Dorés realistic style breathed new life into these real stories," Paul Abramson writes. "Centuries of mosaics, frescos, and stone reliefs, with their precise iconography, along with wood block impressions had characterized many Bible stories in the minds of believers. But [Dorés] persons and places looked real."
Dorés illustrations were used in Bibles published in many different languages. They influenced untold numbers of Scriptures readers in the late 1800s, giving them a greater appreciation of God's Word.
Henry Ossawa Tanner was born in Pittsburgh, PA in 1859. His father was a bishop in the African Methodist Episcopal Church – the first independent African American denomination in the United States. His mother was a former slave. Tanner began painting at an early age and was self-taught until attending the Pennsylvania Academy of Fine Arts and later moving to Paris to study at Academie Julian.
Influenced by his upbringing, he turned to the Bible for much of his subject matter. Among his most famous pieces are "Daniel in the Lions' Den," "The Resurrection of Lazarus," "Nicodemus Visiting Jesus," and "Sodom and Gomorrah."
Tanner was the first African American painter to achieve international fame. His depictions of Bible scenes are considered modern masterpieces.
A 20th century example of Bible illustration can be found in the work of Annie Vallotton. Born in Lausanne, Switzerland, she spent her life sharing God's Word through her art.
Her simple, stick-figure illustrations for the Good News for Modern Man Bible (New Testament published in 1966) helped communicate the truths found in Scripture to the Baby Boomer generation.
"I did some of the drawings 80-90 times," she said, "before I achieved the one I wanted. I wanted to simplify [the images] the most I could. I wanted to get to the truth… the most important thing!"
HarperCollins has called her the best-selling artist of all time because her work appeared in more than 225 million copies of the Good News Bible.
The legacy of communicating and engaging with God's Word through art continues today. In the next article, we'll hear from a contemporary artist who sketches sermons and Bible themes each week in church.
Read more in this series: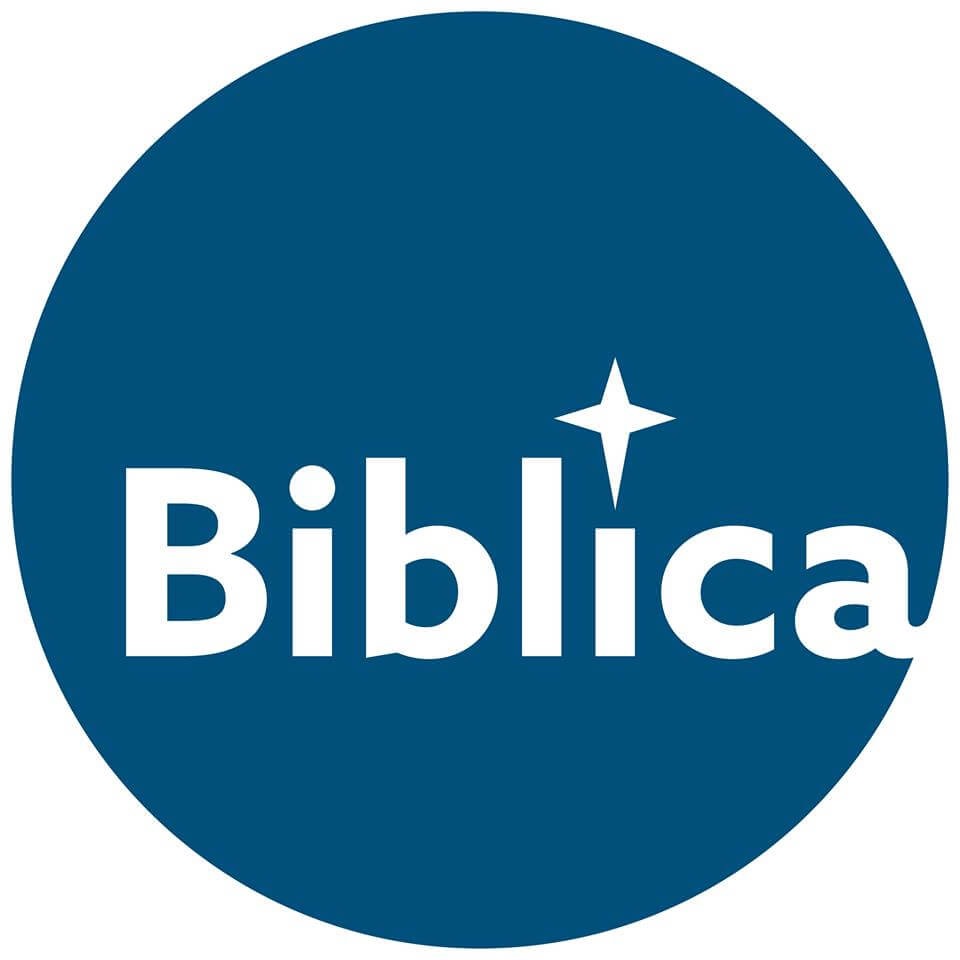 Latest posts by Biblica Staff
(see all)