Take a scroll through your social media newsfeed and there's a good chance you'll discover which of your friends fell off a ladder yesterday, has nasal congestion, is vacationing in Italy, had green beans and spam for dinner, or is remodeling a kitchen.
You'll know who is sitting in Urgent Care with their kid. Who had a hilariously, disastrous blind date last night. Who is stranded at the airport. Who is missing a parent in heaven.
Maybe people you're connected with on social media are privy to these things about you, too.
We definitely know each other's thoughts, don't we? And our comings and goings. There's arguably never been a time in history when we knew so much about each other yet knew each other so little.
We long to be known. But despite being surrounded by people who may learn a lot about us, we can easily feel alone and unknown.
The next time you feel that way, there's a Psalm that may be exactly what your heart needs: Psalm 139.
As you read the second and third verses of this Psalm, let's be honest, it sounds sort of like our social media culture today: "You know when I sit and when I rise; you perceive my thoughts from afar. You discern my going out and my lying down, you are familiar with all my ways."
But that's where any similarities end.
The entire psalm is amazing. But when it comes to beautiful descriptions of what it's like to be known—truly and intimately known—by a loving Creator, verses 4 through 18 can't be beat. In these verses, David describes what it's like to be known, surrounded (v. 5, 6), pursued (v 7), held fast (v. 10), crafted (v 13-15), guided (v16), and thought about constantly with vast and precious thoughts (v 17,18).
The next time you feel like you're living in a glass house—where people might observe a lot about you but you still feel isolated and unknown—find a quiet place and open your Bible to Psalm 139. Spend a little quality time with the Creator who really sees you, loves what He sees, and desires a relationship with you that is intimate and everlasting.
Would you like to join with us in giving people the opportunity to be transformed by Christ? Partner with Biblica today.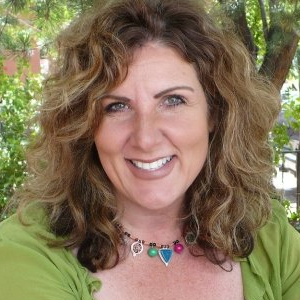 Latest posts by Karen Scalf Bouchard
(see all)